It's the end of the year. Students are getting anxious and you are exhausted, but the show must go on! If you relax too much, you will lose control. If you continue deep-diving into content, you will lose their attention, and therefore lose control. You need resources that keep learning alive, but that are also light and fun! Worksheets won't cut it! Keep their attention with film and movies using Pixar Short Film Workshops, Literary Movie Guides, and a class game of WOULD YOU RATHER? And for those last few days when teaching is impossible, let students recap their year in a digital scrapbook that they will treasure forever!
Looking for a fun, end of year activity that your students will adore? This digital scrapbook / memory book lets your students build a treasure that they can keep forever. Students can add their own photos to pre-designed templates or build each page with moveable clipart and digital background pages. Covers many student interests and themes.
Not tech savvy? NO WORRIES! I've included a tutorial video showing students how to do everything. It's super easy!
INCLUDED:
8 Pages of clipart
Pre-designed templates (students add photos)
Background wallpapers
Easy instructions and design tips.
A tutorial video!
Clipart and Background Pages For:
Beach
Camping
Sports
Pets
Family
Art
Music
Movies
Friends
Birthday
Christmas
Valentine's Day
Hobbies & Interests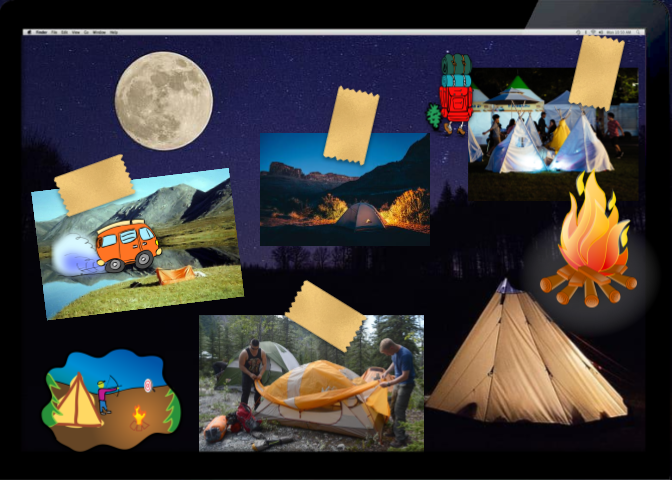 There's no need to feel guilty about showing movies. Movies provide excellent opportunities for studying literary technique and device while keeping students deeply engaged. What is more authentic than studying the work of real life authors and writers? These movie guides are packed full of information as well as activities and writing tasks.